Besides Besides being present in the Spanish market, our company has an international profile; generating over 85% of its turnover in the European and emerging markets. Therefore, it has a large customer base which includes wholesalers, distributors specialized in catering, local markets and superstores; all of them provided with a dynamic comprehensive supply service, which ensures the quality of our products from the beginning of the campaign, with the varieties of Andalusia and Murcia, to the end of the season, with those of Catalonia and Aragon.
Our headquarters facilities of over 10,000 m2 are equipped with the best technology to make all these products available and handled as gently as possible.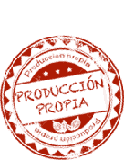 Our quality policy is based on observation of food security procedures and employment of systems for product traceability.
By using these systems we achieve a fresh and safe product, which together with innovation and the continuous improvement of work systems, are the essential foundation for obtaining our main goal: the well-being of our customers.